Std. – race engines.
Pushrod tubes in aluminum with double o-rings in Viton, spring and support washers in stainless steel.
ID=22mm on the head side and ID=19mm on the case side.
Designed for high lift, ext. rocker arms and when push rods with a large outer diameter, like Dual tapered 7075 aluminum pushrods art.nr 1006.
Comes in set of 8, incl. instruction.

1001 Pushrod Tubes, type 1 1595 SEK
Updated version with more internal space!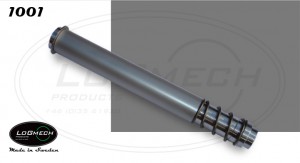 1007 Pushrod Tubes, WBX/OXY 1895 SEK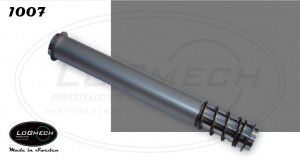 Seals
Complete set of 16 seal rings for Type 1 push rod tubes, art. 1001.
1036 Seals push rod tubes 96 SEK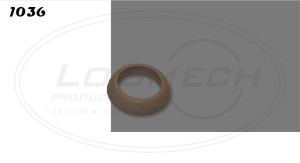 Repair kit
Complete repair kit for art. 1001 Pushrod tubes, Type 1. 16pcs o-rings in Viton and 8pct supprot washers in stainless steel.
1033 Repair kit pushrod tubes 198 SEK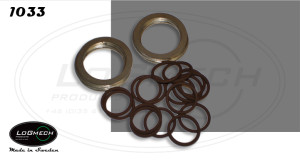 Questions regarding our products? Contact us, we also customize on request.