Kendall GT-1 Competition SAE 20W-50 Mineral
Features/Benefits
• Exclusive Liquid Titanium® protection additive provides extra protection against engine wear
• Formulated for engines equipped with turbochargers or superchargers
• Excellent resistance to viscosity and thermal breakdown at high temperatures
• Protects against sludge and varnish formation
• Protects against rust and bearing corrosion
• Highly resistant to foaming
• High ZDDP content for additional wear protection for engines with flat-tappet camshafts (SAE 20W-50)
• Racetrack-proven performance
1061 Kendall GT-1 Competition SAE 20W-50 Mineral 0,946L 125 SEK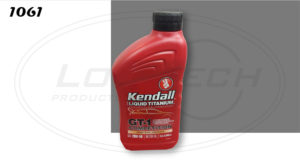 1062 Kendall GT-1 Competition SAE 20W-50 Mineral 3,785L 435 SEK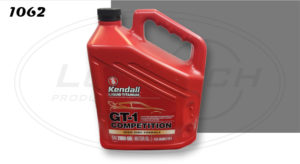 Red Line LightWeight ShockProof®
Full synthetic ester-based super-premium oil intended for both conventional and racing applications where high or very high loads occur. LightWeight ShockProof® contains a unique solution with microscopic particles that provides an extremely high gear protection with a minimum of "ripple losses". The oil film becomes "resilient" which leads to a sharp reduction of damage to teeth and drives and reduces the risk of tooth breakage. The oil should not be used in applications with oil pumps and filters. LightWeight ShockProof® is designed to work in splash-lubricated applications.
LightWeight ShockProof® protects the transmission as a 75W140 while matching power losses to those of an 80W transmission or 30W engine oil. Excellent low temperature properties for improved cooling quality in the cold.
Recommended for racing transmissions and transaxles with normal power loads. The oil is a popular choice in eg Hewland and other "Dog-box" gearboxes and transaxles, Bert & Brinn, G-Force, Liberty Clutchless for Drag Racing as well as other loaded gearboxes, transaxles and final gears.
LightWeight ShockProof® should be replaced at least once a year. Should not be used in applications where there is a high risk of water and moisture.
1063 Red Line LightWeight ShockProof® 0,946L 315 SEK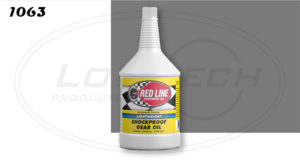 Questions regarding our products? Contact us, we also customize on request.