SUNOCO ENERGY CLASSIC 20W-50
Description
High performance multigrade lubricant oil for classic cars. High performance multigrade mineral lubricant recommended for use in classic and vintage vehicles where engine and tolerances prohibit the use of modern oils.
Applications
Indicated for classic cars from the 60's, 70's and 80's.
– Veteran and vintage motorcycles, commercial vehicles and tractors, where engine design and tolerances prohibit the use of modern high additive level oils.
– Suitable for cars and small commercial vehicles working under severe circumstances in all seasons.
Properties
– Ideal for use in classic-stroke petrol cars, non-turbocharged.
– Provide improved cold start circulation while maintaining good working oil pressure.
– Low dispersant oil that allows any solid contaminants to drop harmlessly into the sump.
Technical Data
Viscocity: 20W-50
Density at 15ºC: 0.877 kg/l
Viscosity at 40ºC: 170 cSt
Viscosity at 100ºC: 19.10 cSt
Viscosity index: 140
Flash point, ºC: >220
Pour point, ºC: <-30
TBN mg KOH/g: 9.2 KOH/g
Zink content: 0,21%
Specifications
API: CC/SE
COMMENTS: HIGH ZINC CONTENT
1071 SUNOCO ENERGY CLASSIC 20W-50 1L 150 SEK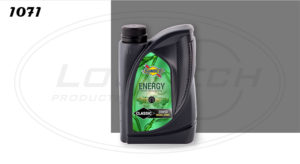 1072 SUNOCO ENERGY CLASSIC 20W-50 5L 600 SEK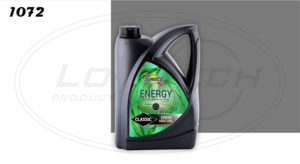 Red Line LightWeight ShockProof®
Full synthetic ester-based super-premium oil intended for both conventional and racing applications where high or very high loads occur. LightWeight ShockProof® contains a unique solution with microscopic particles that provides an extremely high gear protection with a minimum of "ripple losses". The oil film becomes "resilient" which leads to a sharp reduction of damage to teeth and drives and reduces the risk of tooth breakage. The oil should not be used in applications with oil pumps and filters. LightWeight ShockProof® is designed to work in splash-lubricated applications. LightWeight ShockProof® protects the transmission as a 75W140 while matching power losses to those of an 80W transmission or 30W engine oil. Excellent low temperature properties for improved cooling quality in the cold. Recommended for racing transmissions and transaxles with normal power loads. The oil is a popular choice in eg Hewland and other "Dog-box" gearboxes and transaxles, Bert & Brinn, G-Force, Liberty Clutchless for Drag Racing as well as other loaded gearboxes, transaxles and final gears. LightWeight ShockProof® should be replaced at least once a year. Should not be used in applications where there is a high risk of water and moisture.
1063 Red Line LightWeight ShockProof® 0,946L 315 SEK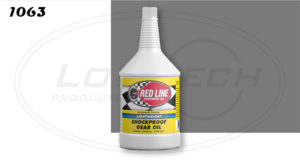 Questions regarding our products? Contact us, we also customize on request.